Next week Rinko Kawauchi will join the 3. International Photobook Festival in Kassel, Germany, where she will exhibit works from her series "Utatane" (2001).
I have already written about Rinko here and here, therefore today just my favourite quote about "Utatane":
Just when it seems that everything has been photographed, in every possible way, along comes a photographer, whose work is so original that the medium is renewed. Such a photographer is Rinko Kawauchi, who makes simple, lyrical pictures, so fresh and unusual that they are difficult to describe or classify. Her images documentary everyday things, yet could not be described as documentary. They are generally light in tone, yet somehow dark in mood. They are almost hallucinatory, yet seem to capture something fundamental about the psychological mood of modern life.
Garry Badger
On Saturday, May 15, Rinko will give a lecture about her work; her new book we be available as well.
And there will be an exhibition by the young women photographer Lieko Shiga.
Last year Lieko Shiga received the ICP "Infinity Award / Young Photographer" for her series Lilly and in 2008 the "Kimura Ihei Award" for "Lilly" and "Canary". In Kassel she will exhibit works from her series Canary which I find extremely interesting. I sureley will write more about the artist in the future.
Lieko Shiga on her photography:
Be Shot and Die
… The verb "shoot" is used to describe the action of taking a photograph, but the same word is also used to mean "kill", therefore to be shot is to be resurrected through the action of killing. I can already visualize the finished photograph when I first encounter the subject or scene, or even before that. The time that exists before the photograph is taken, shoots me where I stand outside, and restores me to life.

The body is simply a medium, I kept a canary inside my stomach.

Look upon people or scenery that have been sacrificed through photography as offerings to the next world.
Lieko Shiga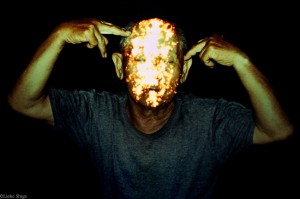 Lieko Shiga will give a lecture on Sunday, May 16.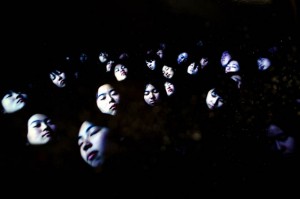 By the way, I will give a lecture: "Liquid Dreams – Female Japanese contemporary photographers", May 16.
Artists participating in Kassel:
– Paul Graham
– Rob Hornstra
– Rinko Kawauchi
– Sybren Kuiper
– Joachim Schmid
– Lieko Shiga
– Alec Soth
– Niels Stomps