It's over a year that I have written at Japan-Photo.info. But is it not because I lost interest in Japanese photography, on the contrary, I was so much involved in Japanese photography, that there wasn't much time nor thoughts left for the blog, unfortunately.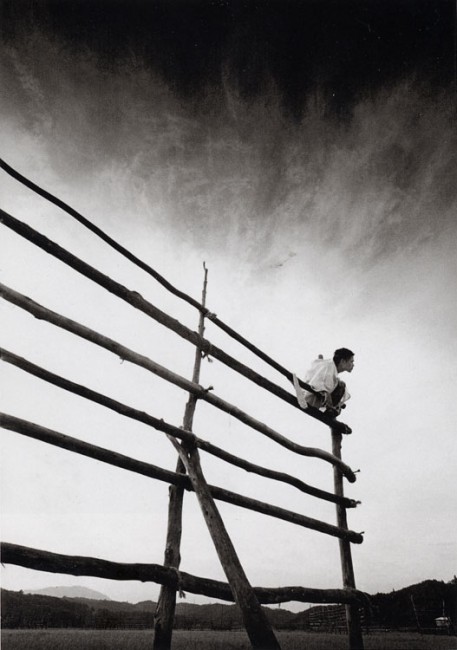 Some time ago I became director of Galerie Priska Pasquer, Cologne, where I am responsible for the program of Japanese photography. Already in the years before we had some solo shows with Japanese artists at the gallery: Iwao Yamawaki (Modern photography), Eikoh Hosoe (his first solo show in Germany), Daido Moriyama and Rinko Kawauchi. In the beginning, we did not receive much response, but this changed very much in the recent years because Western curators and private collectors alike became more and more aware of the history of Japanese photography and of the quality of the works coming from Japan.
In the last 12 month our gallery intensified the program in regard to Japanese photography with a series of shows: Rinko Kawauchi "Utatane" produced by our partner Antoine de Vilmorin in Paris; the group show 'Review / Preview: Japanese photographs by Osamu Shiihara, Shomei Tomatsu, Daido Moriyama, Nobuyoshi Araki, Issei Suda, Asako Narahashi, Rinko Kawauchi and Mika Ninagawa; a solo show with Asako Narahashi's great series "half awake and half asleep in the water"; the first solo show since many years in the West of Issei Suda's in my opinion still undervalued photographs and lastly the overwhelmingly colorful works by Mika Ninagawa.
In general 2008 was truly a marvelous year for Japanese photography, with exhibitions like Heavy Light: Recent Photography and Video from Japan at the International Center of Photography (ICP)I would have loved to see the show since it included several very interesting photographers, albeit the catalogue is not so convincing, see for example a review of the New York Times., with artists like Hiroh Kikai, – a year which finally culminated in the fair Paris Paris 2008 with Japan as guest of honour. Never before so many Japanese photo galleries exhibited outside their home country and I presume that the number of works exhibited at the fair set a new record outside Japan as well.
We had an exciting time at the Paris Photo fair with the presentation of our Japanese program and during the fair I had the pleasure to participate in a conference on Japanese photography together with Etsurô Ishihara, founder of Zeit Foto Salon (Tokyo) and Anne Wilkes Tucker, curator for photography, Houston Museum of Fine Arts and author of The History of Japanese Photography
. The talk was moderated by Mariko Takeuchi, guest curator of Paris Photo, who by the way wrote a very good essay on "Photography in Japan" on occasion of the fair.
Besides doing shows and art fairs I published some articles on Japanese photography: On contemporary Japanese photography books (Experiment und Spiel. Anmerkungen zu japanischen Fotobüchern der Gegenwart) for a special edition on photo books by the German magazine Photonews (on request available at Schaden.com). I did an interview for Foam magazine (#17) with the Mariko Takeuchi on contemporary Japanese photography and last month I published an essay on Issei Suda in Photonews (issue Feb. 09, in German language). In addition to the conference at Paris Photo I did some other talks on Japanese photography, most interesting and funny was a talk for journalists with Nobuyoshi Araki at the opening of the Araki's "Kinbaku" exhibition at Jablonka Galerie, Berlin.
Looking back at the last decade it is really amazing how differently Japanese photography is regarded today. I still remember well the situation when I went to Japan as a research fellow on Modern Japanese photography. At the end of the 1990s, only a fraction of today's English sources on Japanese photography was available and the history of Japanese photography was almost completely unknown outside Japan. At that time I had to spend months in museum archives and libraries to learn the basics about the Japanese photography of the 1920s and early 1930s. And as I wrote before this was the time when I came in contact with more recent Japanese photography. But during my lengthy stay in Japan and even 5-6 years later when I started this blog I did not anticipate at all that I would be involved in so many exhibitions on Japanese artists…
PS: I have just added a page with my writings and lectures on Japanese photography.